WELCOME
to
School of Spirit
Lynda Bourne
Reiki Grand Master teacher
Master healer, crystal therapist, Clairvoyant, Psychic Medium & Author
ZOOM VIRTUAL COURSES STARTING
SEPTEMBER 2023
Thursday 28th 6-8pm GMT MEDITATION TEACHER 10 classes held monthly at £20 each
​
OCTOBER 2023
Wednesday 11th 6-8pm GMT CRYSTAL THERAPY - level 1 6 classes held monthly at £50 each
​
NOVEMBER 2023
Wednesday 8th 6-8pm GMT MEDIUMSHIP TRAINING 12 classes held monthly at £20 each
Wednesday 22nd 6-8pm GMT REGRESSION THERAPIST 6 classes held monthly at £30 each
​
​MARCH 2024
Monday 25th 6-8pm GMT PSYCHIC DEVELOPMENT 6 classes held monthly at £20 each
'Angels & spirit guides'
​ To Reserve a place fill out the course enquiry form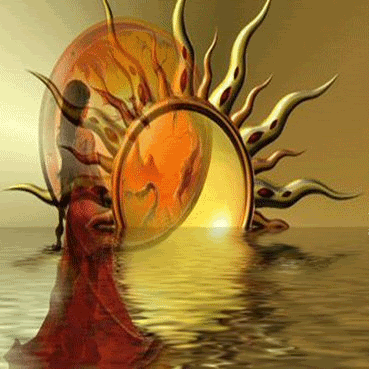 ​To Reserve a place on a course or book a private session with me, please use the booking form.
​
Private Client services
​
Video Chat & Absent healing
Distant Healing session £40
​
In person
Healing session £50
​1.5 hrs including consultation
​
Video Chat & Distant healing
​Shadow work Distant healing £160
Block of 5 sessions (5th session free)
Soul & Karmic healing
​
In person
​Shadow work healing £200
Block of 5 sessions (5th session free)
Soul & Karmic healing
Zoom virtual live
Past Life Regression £50
1.5 hrs including consultation
In person
​
Past Life Regression £60
1.5 hrs including consultation
​
Zoom virtual live
Spiritual Coaching £50
1 hr spiritual guidance consultation
​
Zoom virtual live
Tarot Reading £50
1 hr
To book
"When you research and look at so many various spiritual teachers, you find yourself drawn to the right one.
I came across Lynda several years ago, and from our first communication together I knew Lynda came into my life for a reason.
I personally have an interest in holistic therapies, not to become a teacher, but for my own wellbeing and family.
Lynda has the most amazing way of guiding you through any course you enrol on, making you feel at home, in tune with yourself and comfortable within.
Zoom courses, are just as effective. You still get that personal touch, any questions you ask, Lynda helps explain in a way you can understand, and NO question ever goes unanswered, Lynda's knowledge is remarkable.
Whether you are thinking of becoming a teacher or for your own wellbeing I would definitely recommend following your journey with Lynda at her School of Spirit."
"The School of Spirit is just such an amazing place, and Lynda is just such a fantastic teacher. I loved all the sessions I did with her at Crystal Cottage learning more about the spiritual word and reiki healing. It's all so fascinating, but also positively life-changing. I love using what I've learnt from Lynda Bourne over the years, and will definitely be back for more healing knowledge as soon as I can."
"I highly recommend this school because Lynda is a fantastic and very gifted teacher, I was so lucky to find her xxxx"
"Lynda always made me feel safe
Cannot recommend enough"

"Lynda is such a unique Teacher beyond belief but not just that, she is so helpful and caring towards her student's. Lynda has given me so much confidence. Thank you Lynda"
"Linda is absolutely fantastic. Lovely lady and very knowledgeable. The best spiritual teacher you could ever wish for."
"Very high recommend. Linda is a great spiritual teacher. Courses are very knowledgeable. Great practice exercise and well to understand. Real guidance. Thank You"
My new book is now available on Amazon £7 click on this link to buy a copy.
This delightful book gently blends a charming story with lessons in spirituality that we can all easily understand. The tale follows the life of Lucy, a sensitive girl growing up with many questions about the unusual things she sees, hears and feels. Lucy's adventures, challenges and triumphs weave between everything you might have ever wanted to know about the realms of Spirit. What is a spirit guide? How do they interact with us? Do Angels watch over us? Where do our loved ones go when they leave the earthly plane? And how can we evolve and grow to fulfil our spiritual potential? When does a hunch or a feeling have a deeper meaning for us? What happens when we dream? And how do we begin to get in touch with our more ethereal selves? If you have ever wondered what more there could be to us as souls in human form, join Lucy in her quest for clarity and meaning. There is more Light and Love around you than you have ever dreamed possible.